Crystal Esprit 2020
YACHTING GEMS OF THE AEGEAN
ALL-INCLUSIVE LUXURY CRUISE SAILING TO GREECE.
April 26 May 3 2020 - 7 Days
ROUND-TRIP ATHENS
Voyage Number: YES200426-07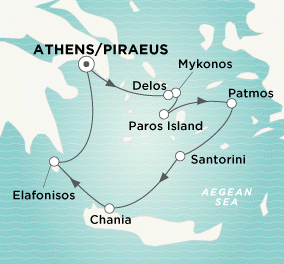 From the iconic Parthenon to hidden Patmos, exploring Greece by yacht reveals spectacular views of volcanic isles crowned with temples and cubist-white villages. Discover the immortal history of Delos and the cosmopolitan chic of Mykonos.
Super fast lower price quotes - Email or Phone call. Do not option your CRYSTAL ESPRIT ANYWHERE ELSE before you CONTACT US. Why pay more than you have to?
Call or Email DELUXE CRUISES for Personalized Service with Guaranteed Lowest Pricing!


Deluxe Cruises Home