Silversea Cruises 2020
Silver Galapagos Itinerary 2020
San Cristobal to Baltra
Voyage E2200912007
September 12-19 2020 - 7 Days
Super fast lower price quotes - Email or Phone call.
Do not option your Silversea Silver GALAPAGOS Cruise ANYWHERE ELSE before you CONTACT US.
Why pay more than you have to?
Call or Email Deluxe Cruises for Personalized Service with Guaranteed Lowest Pricing!


Deluxe Cruises Home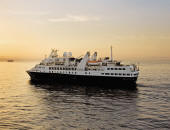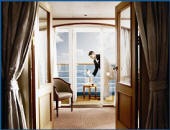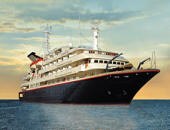 Date
Port
Country
Depart
September 2020
12 September 2020
San Cristobal
Ecuador
1:45 AM
12 September 2020
Roca Leon Dormido
Ecuador
5:15 PM
13 September 2020
Bartolome
Ecuador
1:15 AM
13 September 2020
Playa Espumilla
Ecuador
2:30 PM
14 September 2020
Punta Vicente Roca
Ecuador
6:30 AM
14 September 2020
Punta Espinoza
Ecuador
2:30 PM
15 September 2020
Caleta Tagus
Ecuador
6:30 AM
15 September 2020
Bahia Elizabeth
Ecuador
2:30 PM
16 September 2020
Post Office
Ecuador
6:30 AM
16 September 2020
Islote Campéon
Ecuador
11:30 AM
16 September 2020
Punta Cormorant
Ecuador
3:20 PM
17 September 2020
Cerro Dragon
Ecuador
11:00 PM
17 September 2020
Las Bachas, Santa Cruz
Ecuador
3:20 PM
18 September 2020
Los Gemelos
Ecuador
2:15 AM
18 September 2020
Estacion Darwin & Puerto Ayora
Ecuador
-
19 September 2020
Baltra
Ecuador
2:30 AM

Contact a Silversea Cruise specialist.
For detailed information regarding a Silversea itinerary and best pricing.
CLICK HERE
Direct Tel
1-800-845-1717
(US/Canada) or
1-702-586-6878