St. John's, the capital and largest city of Antigua and Barbuda, is dominated by the white baroque towers of St. John's Cathedral, this rendition built in 1845, following an earthquake.
The houses on Antigua are quaint and colorful.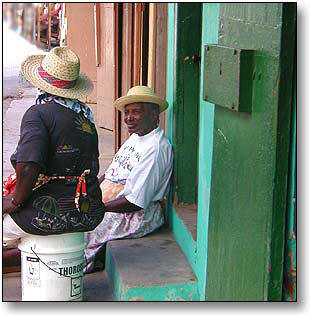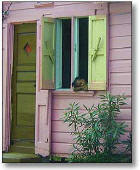 There are 365 beaches on Antigua. The great majority rest inside the calm, protected waters of the island's Caribbean side. All are public. Dickenson Bay and Runaway Bay, located along the island's developed northwestern coast, are fully-loaded resort beach experience. The beaches most convenient to St. John's are Fort James, a locally popular public beach, and Deep Bay. Galley Bay attracts surfers during the winter months. The series of four crescent beaches at Hawksbill are also highly regarded, one of which is nudist.